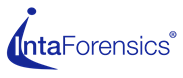 We are delighted to announce our next webinar 'Drone Analysis in Digital Forensic Investigations' with guest speakers from IntaForensics on Thursday 13th July.
Our speakers are Jake Blythe, Head of Technical Delivery, and Ahzim Mir, Principal Mobile Forensic Analyst at IntaForensics. In this Forensic Access Group webinar, the experts will discuss the evidential opportunities that drones present in a digital forensics investigation.
Unmanned Aerial Vehicles (UAVs) or Drones, have seen a surge in use among hobbyists and professionals in a range of industries such as healthcare and package delivery. This growth in popularity has brought risks and threats of drones being used maliciously in the commission of a crime, such as flying contraband into prisons.
In this webinar we'll be discussing:  
Uses of drones and how they operate in prohibited areas 
The type of data available in a drone and how it can be found
How our experts obtain and interpret the data for an investigation
Reporting data to a client and the various options available
Like Forensic Access, IntaForensics are part of the Forensic Access Group and provide expert digital forensics, cell site analysis and digital investigation services for Law Enforcement, Legal Professionals and Corporate clients. 
Fill the form to view the webinar
By signing up, you agree to our Privacy Policy.
Watch this webinar on demand
Just fill in the form below to gain access!