This is a guest article from one of our digital experts, IntaForensics.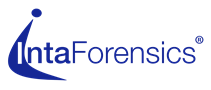 Today, almost every crime involves a digital device. By forensically acquiring, decoding, and analysing the data, experts can provide an overview of what's on the device, how it got there, and who put it there. This helps piece together the digital fragments of a case. Read on to learn about the value of digital forensics, and how these services can help you progress your case.
Experienced and accredited digital forensic experts
Any device with data storage has the potential to be analysed. Data can be acquired and examined from various devices, including laptops and mobile phones, CCTV, drones, game consoles and other devices. 
Alongside these services, cell site specialists can provide an additional layer of analysis by plotting the potential location of a device – often adding value to the evidence and assisting with either proving or disproving a case. 
As one of our digital forensic providers, IntaForensics has received the most up to date training to analyse and grade indecent material. They are also accredited to ISO/IEC 17025:2017 for testing and calibration in their forensic laboratories.
Acquisition that unlocks and preserves vital case details
It's important that data is captured and analysed in a way that leaves the original device intact, maintaining its integrity and preventing tampering. Data can be can extracted, copied, and decoded from a range of devices – including laptops, mobile phones, CCTV cameras, and drones – using digital forensic tools and manual decoding approaches. As well as capturing and preserving data for the entire device or specific device applications and dates. 
There are two types of data acquisition: 
Physical acquisition is a comprehensive bit-for-bit copy of the data delivering deleted data, deleted images, and hidden device data. 
Logical acquisition is a snapshot in time. A live data extract gives you access to what can currently be seen on the device. 
On-site acquisitions are also possible, where our digital forensic experts advise what to seize and can conduct data acquisitions on-site. 
Analysis that pinpoints the specifics of your digital case
To identify the specifics of what's been found on the device captured during the acquisition, it is essential to review and assess the data. 
For example, we might receive an intelligence report about a mobile phone suspected of uploading or downloading indecent images from a photo-sharing app. IntaForensics digital forensics team can identify any indecent material, its location, how it got there and who it's been sent to. 
We can also review existing evidence presented to your client, to see if it supports or undermines their case. This could include determining the accuracy of the Crowns report, conclusions or categorisations.
Plain-English reporting 
Reports are produced that present and explain what we've found in our analysis, so that it's understandable and accessible for legal teams. This can be in the format of a witness statement, a Streamlined Forensic Report (MG22B) or a technical report. All reports detail any points that need challenging from a technical perspective. However, the technical report is more in-depth.
When a joint prosecution and defence court report is needed, we can: 
Compile this report for you
Be an expert witness, providing evidence and testimony in court based on our analysis 
Take part in case conferences, advising on the digital forensic elements of the case
Our digital forensic experts have years of courtroom experience and can provide technical advice with support throughout the process.
Triaging and incident response
When digital forensics cases require a more immediate response IntaForensics' triage service ensures rapid basic data capture and review to supplement your investigative work. 
IntaForensics also offer an incident response service for victims of website and corporate server hacks, or data theft. They can attempt data recovery and take a copy of the data from mobile phones, computers, or other devices to investigate how the crime was conducted. The cybersecurity team can then provide further detailed analysis. 
Bespoke digital forensic support
The digital environment is changing rapidly, so we conduct regular research, training, testing and validation to make sure our skills and tools are fit for evolving digital cases. All of which ensures you receive targeted and tailored support for every stage of your investigation, courtesy of dedicated experts with law enforcement and courtroom experience. 
Making the most of digital evidence
Working with a qualified and highly experienced digital forensic expert can add huge value to your legal team. Get in touch with our casework team to find out how we can help at science@forensic-access.co.uk or on 01235 774870.