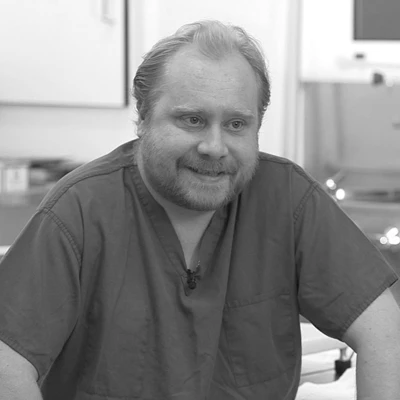 Dr Hamilton graduated from Medical School in Dundee 1998 and spent two years in clinical medicine, mainly in Newcastle-upon-Tyne, before moving into histopathology in Manchester in 2000.
He then moved back to Newcastle to train in forensic pathology in 2003 and was awarded his Fellowship of the Royal College of Pathologists in forensic pathology 2008 and joined the Home Office Register of Forensic Pathologists shortly afterward. He spent three years in this capacity in the North East of England before being appointed Deputy Chief Forensic Pathologist for the East Midlands.
He performs autopsies in cases of suspicious death and provides expert opinion on the nature and causation of injuries, both in the living and the dead. As such, he spends a considerable amount of time providing expert testimony in various courts. He has performed around 3000 autopsies ranging from simple sudden and unexpected deaths to complex multiple homicides, and regularly teaches on aspects of forensic pathology and has provided expert comment for various newspaper articles and TV programmes, and has provided advice on forensic matters to various TV dramas.
Find out more about our services
Fill in our online contact form or Tel: 01235 774870 to speak with our team.
Credentials
Specialism